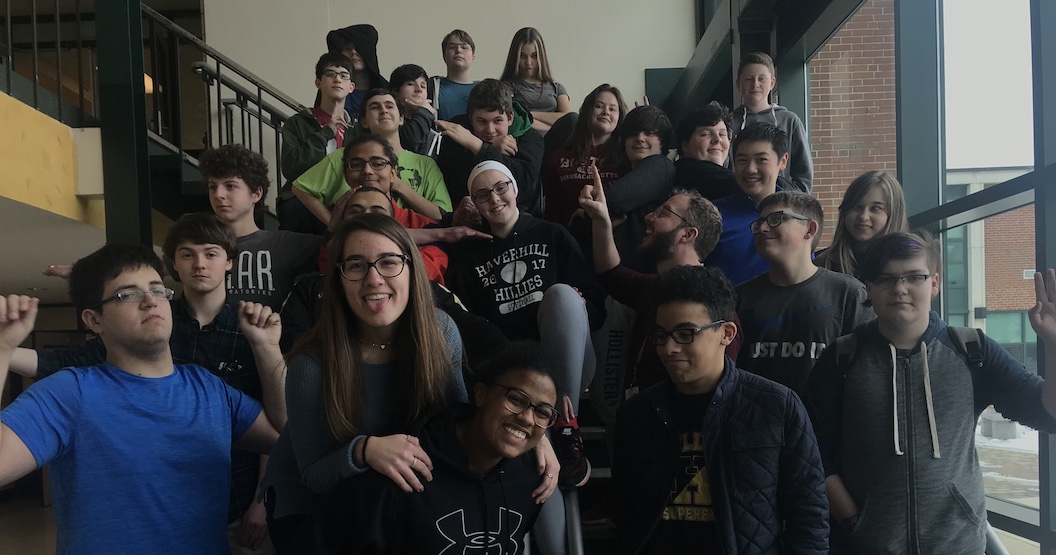 Who We Are
Haverhill Robotics is an Access 21 program at Haverhill High School in Haverhill, Massachusetts. Founded circa 2006, our goal is to give students the oppotunity to learn programming, engineering, and modern technologies by completing hands on projects and competitions such as Botball and Zero Robotics.
Our student-centered program focuses on inquiry learning in which students work together to discover solutions. It is this collaborative environment along with our passion and dedication to STEM and robotics that has allowed some of our code to fly robots on the International Space Station in 2016. In addition, throughout the 12 years that we have been participating in Botball, our work has earned us 4th place overall in 2016 along with the "Sprit of Botball" award for multiple years in a row.
To this day, Haverhill Robotics is still evolving! As technology progresses in the world around us, our team progresses as well. We are constantly incorporating new technologies into our program such as 3D printing in order to experiment with 3D modeling and design. During the 2018-2019 season, we also plan on implementing and running STEM workshops for younger students in our district. Our hope is to encourage and inspire the Haverhill youth to become more involved in the STEM programs that our community offers and to open their minds to the growing world of technology at a young age.